Caledonian Sleeper
We've been working with Serco and Caledonian Sleeper since 2013 to make buying sleeper train products easy and intuitive - with outstanding results
Sector

UK train operating company
Company size

150 employees,
£26m ticket sales (pre-Covid)
Our services and solutions

Odyssey journey planning and fares engine API,
Rail ticket retailing webTIS API,
Mission Control
Bespoke features

12 month booking horizon,
Staff app to welcome and check in guests,
Automated Delay Repay,
Room selector and train plan
The client
Caledonian Sleeper is a franchise awarded by the Scottish Government to Serco in 2014, and starting in 2015 for a term of 15 years to 2030.
The franchise operates overnight sleeper trains between London and five Scottish destinations - Edinburgh, Glasgow, Inverness, Aberdeen and Fort William - with a number of other key destinations such as Perth, Stirling, Aviemore, Dundee and St Andrews served en route.
In 2019 Caledonian Sleeper introduced a completely new fleet of sleeper carriages - the first in the UK for over 30 years - funded by the Scottish Government.
It's a complex operation, with four classes of accommodation - Double bed rooms, Club rooms (twin beds with en-suite), Classic rooms (twin beds without en-suite) and seats. Two trains leave London each night, with the 'Highlander' dividing into three portions (Inverness, Aberdeen and Fort William) at Edinburgh, and the 'Lowlander' dividing into two portions (Edinburgh and Glasgow) at Carstairs. Light snacks, full meals and an extensive selection of whiskies are served in the club car or to guests' rooms.
Caledonian Sleeper is a flagship operation for Scotland, attracting tourists from all over the world to visit many parts of the Scottish Highlands as well as Scotland's cities.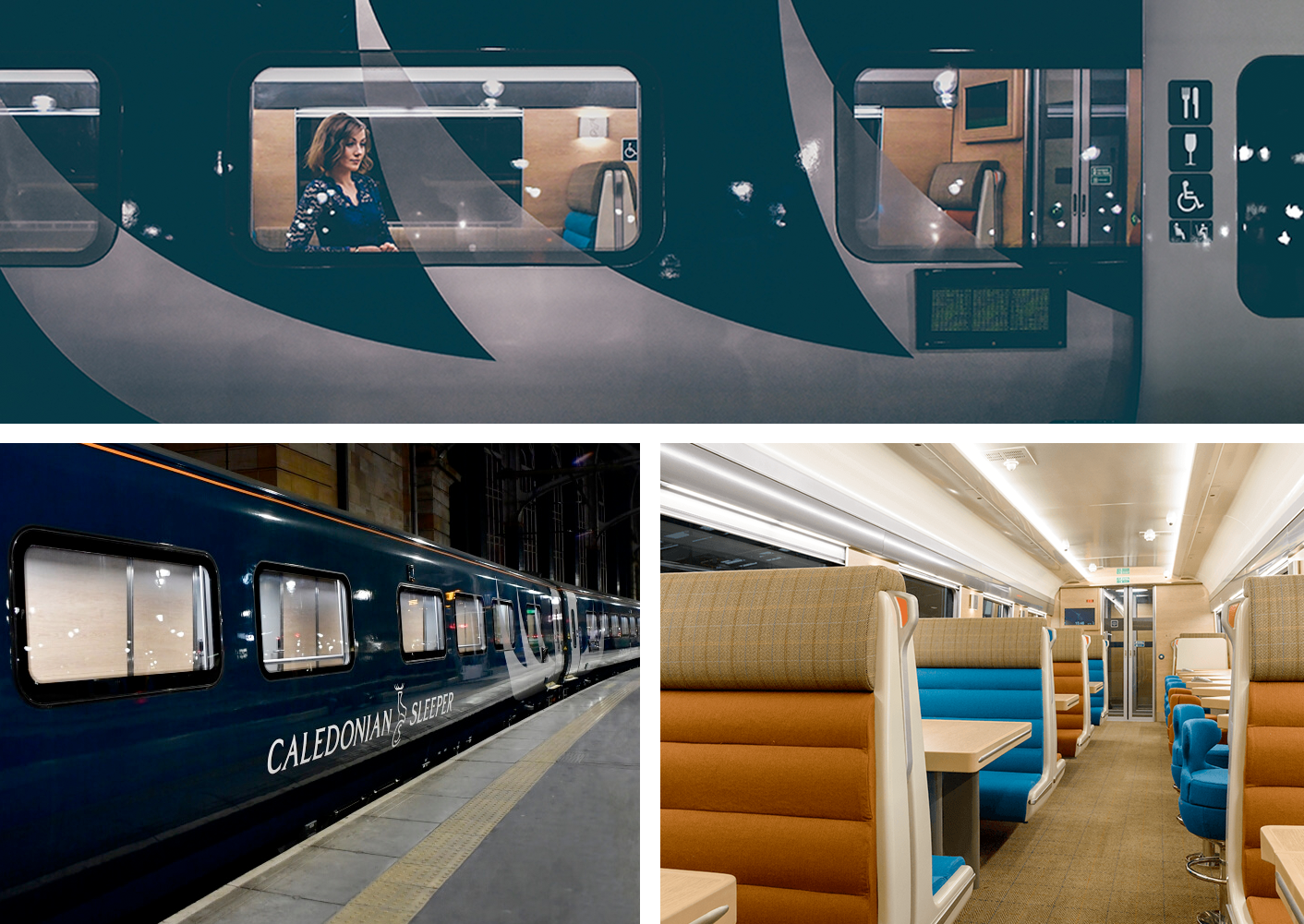 The challenge
Before Serco took over the franchise in March 2015 the online booking system was difficult to use and didn't even allow bookings to be made for children. The sleeper's most loyal and regular customers - those who purchased carnets of 10 tickets - had to wait for them to be posted to them. Customers couldn't choose what room or seat they wanted and just had to take pot luck. Consequently revenue was low, many rooms were being sold for too low a yield, and most customers bought tickets at stations, meaning that Caledonian Sleeper had little real information about them. When customers checked in, staff only had a paper print out, and customers could only book three months in advance - even though many tourists wanted to book a year ahead, to tie in with their flight plans. A retailing revolution was very much overdue for the franchise.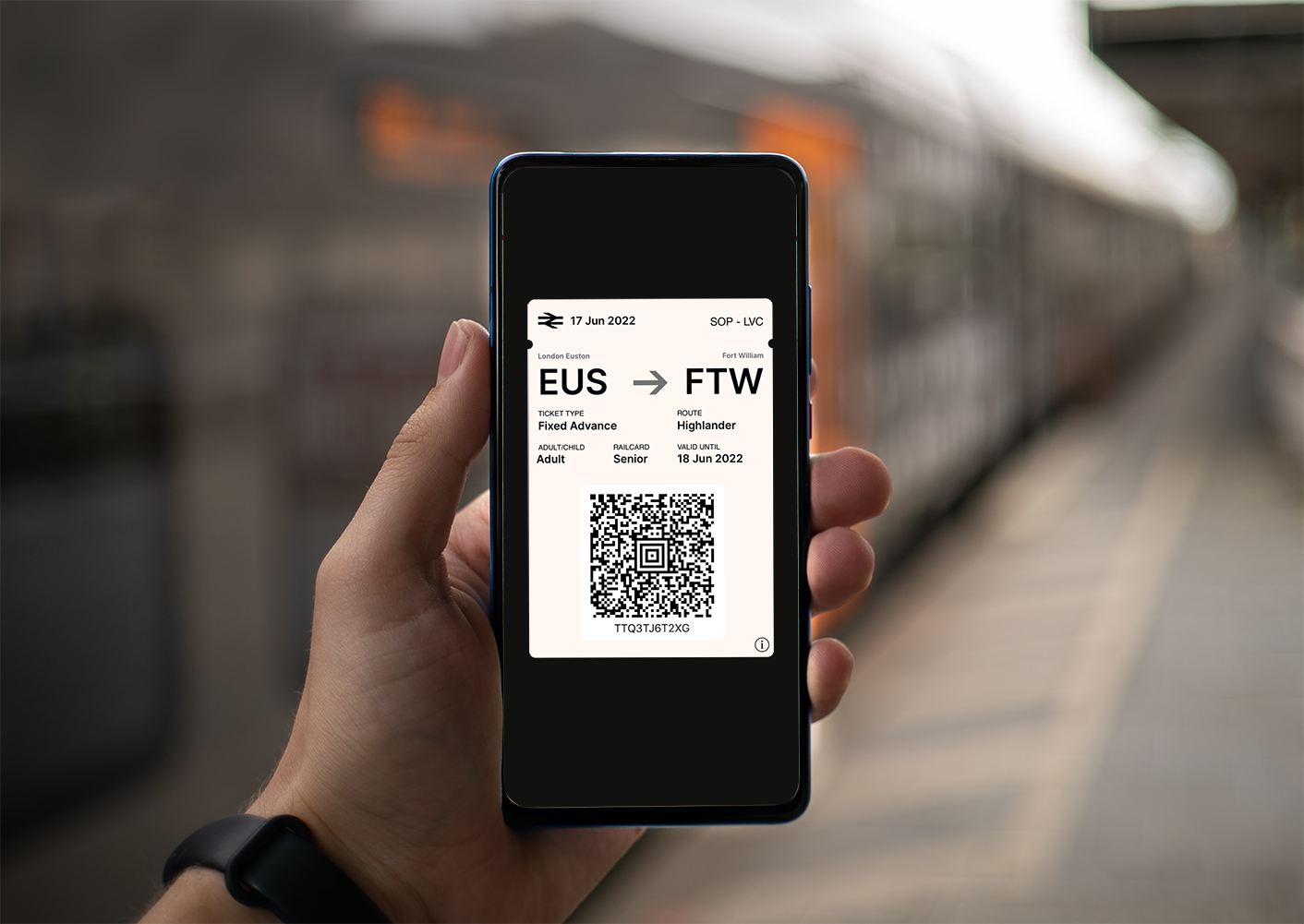 Our solutions
We created a completely new user experience for booking Caledonian Sleeper tickets, that showcased the different accommodation types, enabling customers to be confident with what they were buying. Right from the outset we also enabled bookings 12 months ahead, in an industry first, by creating timetables for the dates beyond those provided by Network Rail.
We have also enabled every type of Caledonian Sleeper ticket - including child, family / group, supplements, bicycle reservations and even cleaning charges for taking pets on board - to be bought online. This increased to 80% of all sales the number of tickets bought directly from Caledonian Sleeper's website and Guest Service Centre (for which we also provided all the booking tools) - the highest in the rail industry.
As a leader in industry innovation, we worked closely with Caledonian Sleeper to enable all tickets to be delivered to customers as barcode tickets on their phones. This proved so successful that, in 2018, Caledonian Sleeper switched to only offering barcode tickets, ditching tickets collected from ticket machines or posted out. It's still the only franchise in Britain that has done this.
We have also introduced the staff app for on-train hosts. An iPad-based system, this replaces the previous paper-based system and gives hosts a view of whether their guests are new to Caledonian Sleeper or are regulars. Guests can be moved from one room to another in real time - handy if there's an issue with a room or a group is separated. Messages and notes to help with guest care can also be pushed in real time, and events are captured in reports for analysis and improvement.
Caledonian Sleeper is the first user of our 'Mission Control' system, giving the Guest Service Centre and management a full and complete overview of what customers are experiencing, as well as prompting them to take actions as events happen. The guest is at the heart of the Mission Control experience.
To improve the compensation experience we are also rolling out our new 'Automated Delay Repay' system for Caledonian Sleeper. Compensation is calculated automatically, with the ability for Caledonian Sleeper to intervene to make adjustments if required. The whole compensation process is completely visible in, and integrated with, Mission Control.
The Odyssey journey planning and fares engine API, and our rail ticket retailing webTIS API, are at the heart of Caledonian Sleeper's online retailing, of course. But this really does show what is possible when requirements are highly bespoke and yet the efficiencies that can be gained from a tried and tested platform are needed.
Get in touch
Say hello
If you'd like to chat with us about what we do or how we can help you, just email us at hello@assertis.co.uk. We'll get straight back to you.
Technical help
If you have a technical question or would like to speak with one of our technical team, then just email technical@assertis.co.uk or visit our contact page