Meet our team
We're a community of developers, designers, marketers, salespeople, customer advocates and researchers. Because building great products doesn't take one person. It takes a team.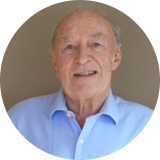 CHAIRMAN
Barry Shaw
Barry says he is semi-retired, but you'd never believe it. Always a source of great advice and good ideas, Barry has helped to bring together our pool of shareholders and to connect Assertis with other companies, people and business opportunities.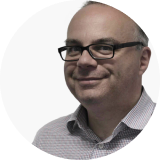 Managing Director
Alistair Lees
Alistair is our expert on all things rail (and rail data), yet has a complete focus on how this (and other data or information too) can be transformed into something that is useful, innovative and helps to make customers' lives easier. He is a champion of both simplification and customer focus; an evangelist for getting people onto trains and out of cars; a passionate advocate for improving the end-to-end experience of the whole rail 'product'. He speaks at conferences and in Parliament, and writes in magazines and the press. He also chairs Independent Rail Retailers.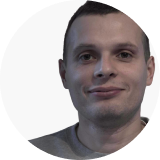 Chief Technology Officer
Marek Mikuliszyn
Marek has been with Assertis since 2010, guiding our architectural development and coding ethos. He knows everything there is to know about rail data and how to integrate and work with the many external systems that a ticket retailing system like ours has to interface with. He's been the driver behind the efficient expansion of our AWS-based services, and of the creation of scalable and performant services.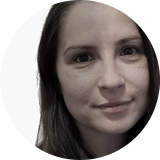 Finance Manager
Ana Danescu
Ana has been working in our finance team since 2017, and leading it since 2021. She collects the money, pays the bills, and - most importantly - us! Spreadsheets and financial accounting systems are where she's to be found, often extracting useful and interesting nuggets of information to provide us with further insights.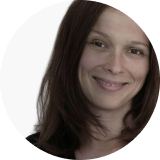 Operations Manager
Kasia Popek
Kasia ensures that our services are running smoothly. KPIs, dashboards, Jira tickets, on-call rotas and operations reports - these are the things that Kasia and her team are keeping an eye on. If there's something going on, she'll know about it. And probably be fixing it, too.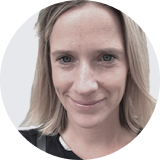 Customer Service and Social Media Manager
Anna Hook
Anna leads the team responsible for developing, marketing and supporting both Railsmartr and Railsmartr for Business. She works with partners to broaden our distribution, content creators to increase our product's depth, and social media and review sites to listen to the voice of the customer. She's passionate about improving Railsmartr, and ensuring that it remains innovative and cutting edge. Almost everything we do in the company delivers something for Railsmartr (and Anna's team) at some point!
Get in touch
Say hello
If you'd like to chat with us about what we do or how we can help you, just email us at hello@assertis.co.uk. We'll get straight back to you.
Technical help
If you have a technical question or would like to speak with one of our technical team, then just email technical@assertis.co.uk or visit our contact page